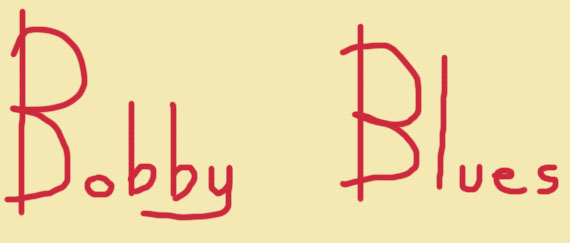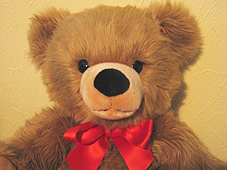 HELLO EVERYBODY !!
My name is Bobby Blues. I'm a children - and adults too - good friend. I love hugs, honey, peanuts, swiss chocolate and... synthesizers.
Yes, I'm a real synthaholic teddy bear!!
Synthesizers are wonderful instruments!! Expression possibilities with it are practically infinite... These are really new 20th century instruments which have largely redirected the musical universe.
When I'm programming a synth, I consider myself as a painter who is holding his palette in his hand with his source colours and who is mixing it to obtain the right texture.
When I'm playing on my synths with a band, I feel myself as the stage designer of a fantastic theatre piece or movie.
This place is dedicated to my favorite synthesizers, I mean the synthesizers I'm working with since several years. All of them are great references from the 80's-90's. Through the years, I built large soundbanks collections for each of them and you'll find here most as possible complete commercial soundbanks databases including details (origins, patchlists, ROM cards/floppy disks images).
You can download too for each model sysex versions from the original factory preloaded soundbanks.
You'll also find MP3 examples extracted from famous artists CD's who used one of the synths listed below on their respective albums.
So, let me just take you by the hand and accompany you through these pages...
If you have any comments or suggestions, if you wish to contribute in any way to this website or if you simply want to send me a hug... YOU'RE WELCOME!!

Bobby is a Steiff® product
http://www.steiff.de
THIS WEBSITE IS STILL UNDER CONSTRUCTION AND WILL GROW UP DURING NEXT MONTHS (BUT PLEASE, BE PATIENT. I'M A LAZY TEDDY BEAR...)
YOU NEED THE FOLLOWING FONTS INSTALLED ON YOUR COMPUTER TO SEE THIS SITE CORRECTLY:
- ARIAL NARROW
- ANIME ACE
- COMIC SANS MS
- COMIC BOOK
- BALLOON EXTRA
YOU CAN DOWNLOAD IT HERE
---
©2008-2017 Bobby Blues. All Rights Reserved