Sounds Of Revolution "REVOLUTION JD-800 - Part 1" soundbank
programmed by O.Schmitt
BANK 1

BANK 3

BANK 5

BANK 7

A-11 Lungs Of Metall
A-12 Hard TB-303
A-13 Speaking VOCODER
A-14 Rezzonator 01
A-15 Electric Dream
A-16 Equinoxe - Jarre
A-17 Iaaaauuuu ...
A-18 Pure Energy
A-31 Psycho Terror
A-32 The Prodigy
A-33 Choir of Sadness
A-34 Birds in t. Wind
A-35 4 Beat-Elements
A-36 Magical Flair
A-37 The Catacombs
A-38 Phaseline
A-51 Hardcore-Intro
A-52 Mayday& El.Voice
A-53 Oxygene - Jarre
A-54 Revolution
A-55 Heaven's Love
A-56 Clear & Straight
A-57 Drift Away/Jarre
A-58 Menace
A-71 Fragility
A-72 Rezzonator 02
A-73 Call of VOCODER!
A-74 Dirty Choir
A-75 Warm Phaser
A-76 Into The Arena..
A-77 It's Magic
A-78 Speaking Voices!

BANK 2

BANK 4

BANK 6

BANK 8

A-21 Torture<Aftert.>
A-22 Up To The Sky
A-23 Going Down...
A-24 Knocking Bass
A-25 Deep Sensuality
A-26 Dark Electric P.
A-27 4 Space Effects
A-28 VOCODER-Bass
A-41 The Rising Sun
A-42 Sax In Space
A-43 Plastic
A-44 Into The Deep
A-45 Ocean Of Voices
A-46 The Future
A-47 J.M. Jarre-Lead
A-48 Organ Of Revolu.
A-61 Fallin'In Trance
A-62 Crazy & Funny
A-63 Dry + Pure Power
A-64 Dramatic
A-65 Gates Of Hell
A-66 4 Horror Effects
A-67 Freedom
A-68 Passing The Tube
A-81 Dark Side
A-82 The Threat
A-83 Hardcore
A-84 Eternity
A-85 Dark Future
A-86 4 Universal Eff.
A-87 Industrial Power
A-88 The Universe ...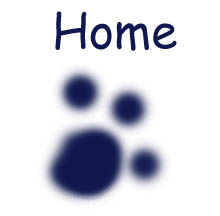 ---
©2013 Bobby Blues. All Rights Reserved