Sounds Of Revolution "REVOLUTION JD-800 - Part 3" soundbank
programmed by O.Schmitt
BANK 1

BANK 3

BANK 5

BANK 7

A-11 " REVOLUTION-3 "
A-12 Funky House
A-13 Nostalgia
A-14 Rotterdamned !!!
A-15 Whispering Angel
A-16 Screamin' 303
A-17 Visitors
A-18 Luzifer's Rise
A-31 Hellraiser
A-32 Rave Voices
A-33 The Wall
A-34 Dirty House-Lead
A-35 Iron Raver
A-36 Heaven's Gate
A-37 Dark Zone
A-38 Frankfurt-Hell
A-51 Synthetic Wood
A-52 Jarre Again ?
A-53 Hit-Pad
A-54 In Your Face !
A-55 MicroRave
A-56 Cold Metal
A-57 Euromasters
A-58 Ravin' Society
A-71 House-Frau
A-72 Torture
A-73 Driftin' Again
A-74 Angel Landing
A-75 Arpeggiator
A-76 Dreamland
A-77 N'Sync
A-78 Back In Time

BANK 2

BANK 4

BANK 6

BANK 8

A-21 Talla 2XLC
A-22 Cyberspace
A-23 The Oracel
A-24 Summertime !?!
A-25 Rezzo-Pulse
A-26 E.T. ?
A-27 Sky-Voices
A-28 A New Dimension
A-41 The Crystal
A-42 Angel Dust
A-43 Hey Fuzzy !
A-44 Dark Bells
A-45 Jupiter 8
A-46 Dark Magic
A-47 Fresh Pulse
A-48 Chordline
A-61 Virtual Rain
A-62 Iron Voice
A-63 Open The Door...
A-64 Comin'...
A-65 Laboratory
A-66 Critters
A-67 Fuckin' Dance
A-68 Trancemaster
A-81 Kraftwerk
A-82 Cool Efx
A-83 Hard Stuff
A-84 House-Fever
A-85 Hell's Kitchen
A-86 Hypnotizer
A-87 Faithless !
A-88 More:09533/1298!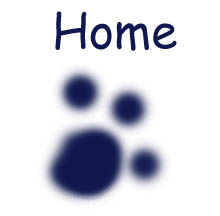 ---
©2013 Bobby Blues. All Rights Reserved