Roland D-50 synth was released in 1987. Its technology is the Linear Arithmetic (LA) synthesis, which is combining standard soustractive and samples reading synthesis. It was also the first synth which included a complete multi-effects section onboard. Yes, there is a real breath sound at the output, but it also made its charm, isn't it?
Basis of the sound is "the partial", where you choose between two waves options:
- "S" (as synthesizer) which can produce two different synthesizer waves: a square one (with adjustable pulse width) or a saw one (similar as the standard analog oscillators).
- "P" (as PCM) which means that you can choose among hundred sample waves gathering diverse acoustic instruments attack portions, spectral waveforms, static or rythmic loops.
That's why D-50 can produce, among others, so realistic sounds: you can for example add to the standard square/saw waves a digital sampled attack.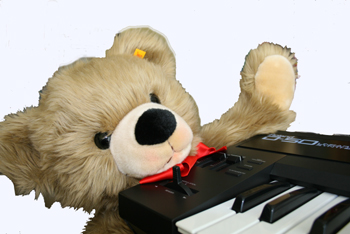 Hello!! I LOVE my D-50!!
You combine then the two partials in seven different specific ways called "structure": two "S" waves together, a "S" wave and a "P" wave combined, two "P" waves together. You also have the possibility to apply to each combination a ring modulator (that's why you have a total of seven different structures). Ring modulation is capable of some excellent effects when patched, for example, between a pair of PCM samples.
Structures are comparable to a set of two little synth which are working together according to the structure you choose.
You can separately apply to each synth waveforms:
- a TVA (Time Variant Amplifier - available for "S" & "P" waveforms) which controls the volume/dynamic evolution
- a TVF (Time Variant Filter - available for "S" waveforms only) which controls the timbre/resonance evolution


Structures, Output Mode, Envelopes & EQ schema
These two synth waveforms are combined in a "tone", which gathers the following common parameters or functions:
- LFO waveforms' delays and speeds
- Pitch Envelope Generator
- High/low EQ section with adjustable frequency and gain
- Eight different types of chorus including flanger & tremolo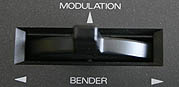 Modulation wheel/Pitch bend
Modulations sources were quite sophisticated for 1987. They include three LFOs (with the ability to use positive or negative phases) which can be assigned to the TVA, the TVF, the pitch EG or the pulse width, with adjustable depth for each one. You can moreover adjust the key-follow curve for both TVA & TVF based on a bias level and keyboard-split point.
You can finally create a "patch" by mixing two tones (Upper/Lower) as followed:
- WHOLE: a "single sound" which uses Upper tone only (16 voices polyphony)
- SPLIT: Upper & Lower tones are divided at any adjustable point on the keyboard (split point), which gives the possiblity to use two different sounds simultaneously
- DUAL: a "big sound" which uses Upper & Lower tones voiced together (8 voices polyphony)
- SEP: Upper tone is controlled by the D-50 and Lower tone is controlled by an external MIDI instrument connected to MIDI IN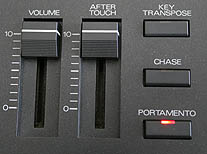 Chase/Portamento buttons
In addition, there is a wide assortment of 32 stereo reverb/delay types you can assign for each patch. The reverb/delay level can be freely adjusted and the output pattern routed to the output jack can be selected among four types:
- stereo reverb/delay is applied to the mixed Upper/Lower tones (most common for large deep stereo sounds)
- stereo reverb/delay is applied to the separated stereo output tones (Upper=Right/Lower=Left)
- reverb/delay is applied only to the Upper tone. Tones are separated to the stereo output (Upper=Right/Lower=Left)
- reverb/delay is applied only to the Lower tone. Tones are separated to the stereo output (Upper=Right/Lower=Left)
Another specific D-50 feature is the "chase" play option. Chase can essentially be thought of as similar to the MIDI delay processors found in many software sequencers, but the D-50 switches between the Upper and Lower tones repeats to create amazing effects.
You have also the possibility to select a portamento function simply by clicking on a button. It can easily recreate great Moog or Oberheim lead sounds!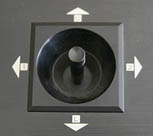 D-50 joystick
Joystick is normally devoted to set parameters amount in edition mode, but it can also be used as an Upper/Lower tone balance controller to create subtle textures variations "in live".
You can store 64 patches in the internal memory. You have a slot where you can insert an external RAM or ROM card with 64 new patches stored on it.
Rack version of the D-50 is named D-550. It normally includes the same features as the keyboard version (joystick excepted).
Roland also released an external programmer called PG-1000, for a better and more complex control over sound manipulation.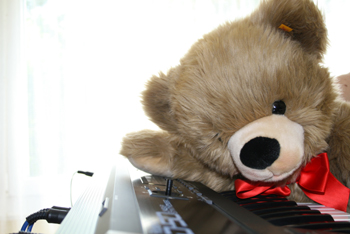 Any questions about LA synthesis..?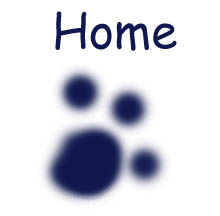 ---
©2008-2017 Bobby Blues. All Rights Reserved.