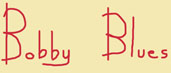 A L L T H E W E B P A T C H E S C O L L E C T I O N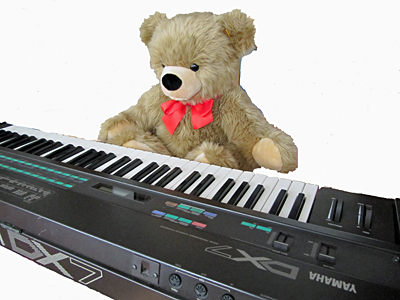 There are tons of great patches available for the DX7!

A L L T H E W E B P A T C H E S C O L L E C T I O N

I gathered here in a zipped (*.zip) folder hundreds of DX7 soundbanks (sysex format only) that I gleaned through the years by surfing on the Net.
Sorry, I did not sort it out, you'll certainly find several duplicates in it. But you'll also have access to hundreds of sounds to "feed" your favorite synth.
As I downloaded all these soundbanks for free in the past, I may consider it as public domain material. Now, if you are the owner of one or several of these soundbanks and you do not agree that they are available on this page, please inform me via e-mail, and I'll retire it immediately.
Click here
if you need some help or indications on how to transfer these soundbanks to your DX7 !!

ALL THE WEB PATCHES (25.0 Mo)
UPDATED ON 2016-11-09 WITH HUGE NEW FOLDER "Dexed v1.0 (Black Winny)"


---
Here is a total of 468 soundbanks (14'973 patches) that I converted from the SynLib DX/TX Editor library (Marc Bareille's program) and organized in 32 patches standard sysex files (*.syx - 4'104 octets).

SynLib DX/TX Editor library (937 Ko)
---
If you also want to share your personal creations, do not hesitate to send it to me via e-mail, and I'll post it here.
All patches published on this page become automatically free public domain material.
Do not send commercial or copyrighted sounds but only personal programmations that you agree to share with others. Thanks!
Bank Name
Comments
Sysex (*.syx)
SMF (*.mid)
MidiQuest (*.bnk)
Patchlist

STUDIOREINE V1




(DX7II)

A SOUNDBANK PROGRAMMED BY XAVIER RIOU (FOR DX7II MODELS).




MANY THANKS TO HIM !!




PATCHLIST



P A T C H E S F R O M O L D I S S U E S
A collection of DX7 patches have also been published in diverse old late 80's specialized issues.
I programmed them manually and compiled it in sysex soundbanks.


Here is the complete collection (85 patches) published in the "Keyboards Magazine" french version collection during the 1987-98 years. They are all readers' creations.
UPDATED ON 2017-08-11 : a new patch added (Vol.2 - KB Mag n°17)
All patches have been verified again with the original patch data sheets and several errors of programmation corrected.
So, if you downloaded this file before the 11th of August 2017, please delete it and download it again here.
VERY BIG THANKS TO THE INTERNAUTES WHO KINDLY HELPED ME!!


KEYBOARDS MAGAZINE (12.1 ko)
Here is a 5 soundbanks set which gathered sounds published in the "Guitares & Claviers" french issue during the late 80's-early 90's. They are all readers' creations.
Many thanks to Jelowh who carefully programmed all of it!

GUITARES & CLAVIERS (11.1 ko)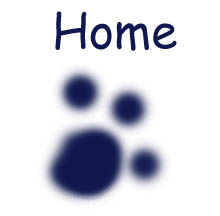 ---
©2010-2017 Bobby Blues. All Rights Reserved.